Freelancing comes with considerable perks, but every once in a while I miss the excitement of being in-house when a full new season of books has emerged from editing and design and production, and is ready to go out to stores. In lieu, here is my season – some manuscripts I've worked on that are now real, live books in real, live stores.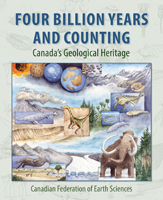 Four Billion Years and Counting: Canada's Geological Heritage (Nimbus)
This one was a long time coming, and yes, jokes about the pace being appropriate to the material were made numerous times along the way. Editing this book was an incredible crash course in geology and even though I've read it a few times over I can't wait to read it again in book format.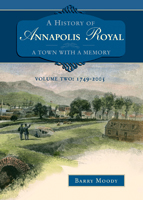 A History of Annapolis Royal, vol. 2 by Barry Moody (Nimbus)
This second volume of the town's history stretches from its days as a British fort in the eighteenth century up to the twenty-first century, with the community making significant investments in its heritage buildings and becoming established as a leader in this scale of preservation. I think my favourite chapter was the one that covered the late nineteenth century, when the railway connected the towns of the Valley and local manufacturing (stoves and shoes and kitchen implements) was viable in those towns. Can we go back to that?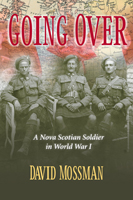 Going Over by David Mossman (Pottersfield)
I worked on this in its early stages, before it found its way to a publisher, and I was delighted when David told me it had been picked up. It's the story of his dad's experience in the first world war, book-ended by chapters on his childhood and adult life in Lunenburg County, NS. It's also the story of the sleuthing and occasional acts of imagination involved in writing about the lives of close family members.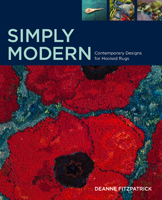 Simply Modern: Contemporary Designs for Hooked Rugs by Deanne Fitzpatrick (Nimbus)
This is the second book of Deanne's I've edited. She's very contemplative about her work and although I've never hooked a loop in my life, many of the things she had to say about making art and making a living as an artist have stayed with me from her last book, Inspired Rug Hooking. In her new book she talks specifically about how to bring a modern aesthetic to hooking, which has a tended to adhere to more traditional patterns and subject-matter.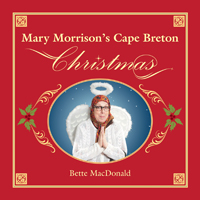 Mary Morrison's Cape Breton Christmas by Bette MacDonald (Nimbus)
Holiday-themed collections are not normally my bag, but a comedian taking pot shots at Christmas is a whole other situation. This was the first time I'd edited straight-up humour, as opposed to, say, humorous passages in fiction manuscripts. Once I got over my anxiety about editing someone who makes a living being funny, I had a very good time.
---
---
---
---
---
---
---
---
---
---