Archive for October, 2014
I got all organized this spring and submitted a bunch of poems to journals. Now the responses are coming in. Pleased to report that in the next while I'll have three poems coming out in The Fiddlehead, two in The Antigonish Review, and one in The Malahat.
---
Freelancing comes with considerable perks, but every once in a while I miss the excitement of being in-house when a full new season of books has emerged from editing and design and production, and is ready to go out to stores. In lieu, here is my season – some manuscripts I've worked on that are now real, live books in real, live stores.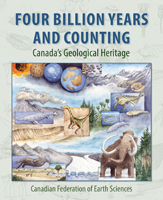 Four Billion Years and Counting: Canada's Geological Heritage (Nimbus)
This one was a long time coming, and yes, jokes about the pace being appropriate to the material were made numerous times along the way. Editing this book was an incredible crash course in geology and even though I've read it a few times over I can't wait to read it again in book format.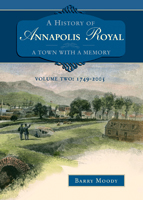 A History of Annapolis Royal, vol. 2 by Barry Moody (Nimbus)
This second volume of the town's history stretches from its days as a British fort in the eighteenth century up to the twenty-first century, with the community making significant investments in its heritage buildings and becoming established as a leader in this scale of preservation. I think my favourite chapter was the one that covered the late nineteenth century, when the railway connected the towns of the Valley and local manufacturing (stoves and shoes and kitchen implements) was viable in those towns. Can we go back to that?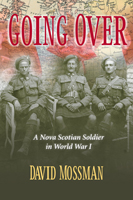 Going Over by David Mossman (Pottersfield)
I worked on this in its early stages, before it found its way to a publisher, and I was delighted when David told me it had been picked up. It's the story of his dad's experience in the first world war, book-ended by chapters on his childhood and adult life in Lunenburg County, NS. It's also the story of the sleuthing and occasional acts of imagination involved in writing about the lives of close family members.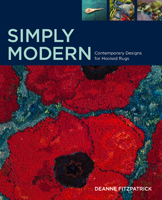 Simply Modern: Contemporary Designs for Hooked Rugs by Deanne Fitzpatrick (Nimbus)
This is the second book of Deanne's I've edited. She's very contemplative about her work and although I've never hooked a loop in my life, many of the things she had to say about making art and making a living as an artist have stayed with me from her last book, Inspired Rug Hooking. In her new book she talks specifically about how to bring a modern aesthetic to hooking, which has a tended to adhere to more traditional patterns and subject-matter.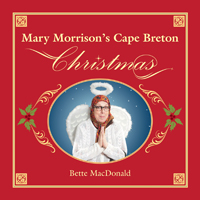 Mary Morrison's Cape Breton Christmas by Bette MacDonald (Nimbus)
Holiday-themed collections are not normally my bag, but a comedian taking pot shots at Christmas is a whole other situation. This was the first time I'd edited straight-up humour, as opposed to, say, humorous passages in fiction manuscripts. Once I got over my anxiety about editing someone who makes a living being funny, I had a very good time.
---
It's hard not to sound a bit twee when declaring a love for physical books these days. "I just love all your books!" Do you? All of them? What about that one? But I do love, or at least like, all of my books, and that is why I want them in plain view. I want to be reminded to reread the ones I think of as my favourites. I want to go back and find that quote about coelacanths that I remember being somewhere near the bottom of a right-hand page. And I want to do so while sprawled on the floor in the living room, not hunched over my computer screen. When I go home to visit my parents in B.C. I like to wander the downstairs bookshelves and pick from the spines that have been part of the landscape there for the last thirty-ish years. Actually, my mother and I did a big review of the family bookshelves this summer. We started off by going to the local library's book sale to get a big bag of new goodies just in case we came up with any available shelf space and needed to fill it fast. This is how we roll, but I don't not understand the appeal and convenience of e-books, or on the other hand the appeal of acquiring, as you can, a photo-shoot's worth of turquoise hardcovers to gussy up a room. Books are attractive as objects qua objects. But more so, I think, when you know what's inside. Or plan to know what's inside. Then too there's something reassuring in a physical extension of your thinking, when what's filtering through your brain is also there in hard copy in the room with you.
Mireille Silcoff in The New York Times Magazine writes about the phenomenon of books as decor in the age of digital reading, Etsy and interior design fads:
A few years ago, I started noticing a small wave of a new kind of book: highly displayable coffee-table books about the display of books. They had names like "At Home With Books" and "Books Do Furnish a Room," and felt a bit like an adjunct to that classic, recursive "Seinfeld" gag: Kramer's coffee-table book about coffee tables that could double as a coffee table.
She makes some interesting observations and is pretty balanced about it on the whole, pointing out sentimentalities on both sides. The full article is here.
And then Fran Lebowitz's comments on books and square footage, from her interview with Paper magazine, have been making the rounds of bookish websites the past couple of weeks:
Even if you're moving to an apartment that turns out being OK, like last time, which was only four years ago, if you have 10,000 books, it's a difficult undertaking. The more that you mention this to people, even if people know about it, the more you are criticized for having 10,000 books. I finally said to somebody the other day, "You know what? They are books. It's not like I am running an opium den for children. There's nothing wrong with that — you may not want to have that, you may think that's crazy, but you cannot have a moral objection to this."
While I was in B.C., sorting, my friend Hillary stayed in my apartment for a couple of days and when I got back I noticed that one of the books on my shelf, Possum Living: How to Live Well Without a Job and With (Almost) No Money by Dolly Freed, was upside down. This seemed fitting, so I left it as is and emailed Hill to tell her I had sleuthed out her reading preferences. In fact she is hands down the most frugal person I've ever known and unless she wanted to start distilling her own alcohol, has very little to learn from Dolly. But I liked knowing that she'd passed through the shelf. And of course if I'd gone fully digital and sold the lot she would have been up the creek and forced to stare at the ceiling. Hoarding books is also an act of hospitality.
The first poetry book I ever edited was a very bookish collection by K.I. Press, appropriately called Spine, and it includes a poem inspired by a dinner party at a house (her father-in-law's, if I remember correctly) overflowing with books. The last stanza has always stayed with me:
The Chaucer stayed in its shelf
and laughed and whispered
under its breath. The world, it said.
Sign here.
And that's part of it, I think. The world! A bit of it. The possibility of it. In your house.
---